Are New Year's Resolutions a Thing of the Past?
Can you choose one word for 2020? There are many Awesome Words for 2020, so we chose three! Today we are sharing #2.
Disclosure: As an Amazon Associate, I earn from qualifying purchases (at no additional cost to my readers).
Welcome Back, You Made it to Day 2!
Yesterday, I talked to you about my decision to go with the one word "thing" for 2020 over creating New Year's Resolutions…
But then I went on to explain that I can't do just one word and how I chose three! (My life, my rules, right?).
Today, I'm sharing my second word for 2020! And it is a good one!
First off, I am a person who believes life is all about relationships. (You may have figured this one out already). 🙂
Last time I was at my friend Grace's house, I was looking at the books on her bookshelf and picked one up called, "We Saved You a Seat", by Lisa-Jo Baker.
It has a picture on the front of a table with chairs that looks warm and welcoming so I peeked inside.
It turns out it's a Bible Study Book on "Finding and Keeping Lasting Friendships". I like that.
But what got my attention was the beautiful graphics and sentiments I discovered while thumbing through the pages.
One stopped me dead in my tracks and in typical Kim Funk fashion, I had to grab my phone to take a picture of the cover of the book and the special sentiment.
"Women aren't hungry for perfection; they're hungry for connection".
Read that again…
Honestly, it almost makes me tear up a bit every time I read it because it is so spot on!
Except for one thing… this does NOT only apply to women!
I cannot tell you how many men I know (or know of) who are divorced and a bit empty inside.
Men may be "tough", but they're also human. (Even though we tease that they aren't).
They get sad and lonely and depressed and their minds go to dark places too, only they don't normally let it show. (Sad, right?).
All humans need connection.
Awesome Words for 2020: Our #2 is…
Connection.
Reaching out to others is something I love to do. But I know I can do more.
Adding Connection as Word #2 for 2020 was such a natural and easy decision!
Thoughtful Connection. I like it.
Are you shaking your head yes? (I bet you are!).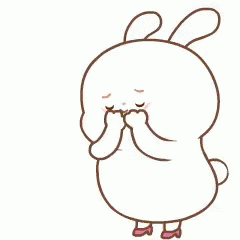 Tomorrow we will wrap this up with word #3 and talk about how we can make 2020 a good year together!
Sound good?
Have you considered picking a word for your 2020 goals? There are MANY Awesome Words for 2020 (that's why we chose 3)!
Or… do you have a quote that will lead you into the new year and new DECADE?
Let me know 🙂 (You know I love stories).
Bring it, 2020!
Fondly, Kim 🙂 
---
Click here to read our favorite and "main" word. "One Word for 2020: How about Intention?"
---
Are you a fan of daily calendars? Check out these fun designs!