I had forgotten how puzzles bring people together.
One of my goals this year is to stop having so many "good intentions" and actually take action on them. (If you're on my email list, you already know this).
A weekend came up where I was going to be unexpectedly "husbandless". I knew my sister-in-law Julie was going to be in town… and suddenly I had a lightbulb moment.
I wondered if my sister-in-law Kimberly would be in town as well. (She travels quite a bit).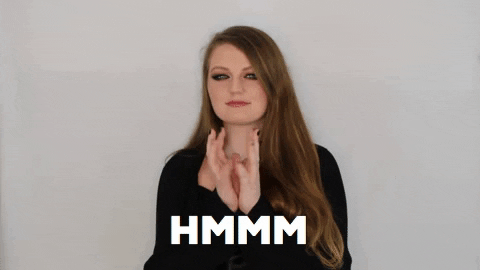 I took a chance and got lucky!
I reached out to Julie and Kimberly and asked them if they'd like to come over for chicken tacos and a mini-game night. The Funk sister-in-laws were "way" overdue for a get-together and we all like tacos and playing games!
I received two "yes" responses and was really excited!
I figured I'd pull out all of the games we have and I knew my sister-in-laws would probably bring a few as well. We could eat our tacos and then choose which game to play. But then my friend Alisa shared a post on Facebook that caused me to add a little something extra to the mix.
Puzzles Bring People Together
Alisa shared a post on how she had done a puzzle for the first time in years and how much fun it was. Her post instantly made me flashback to a Funk Family Reunion which took place in 2007. There were several family members in attendance and several puzzles…
You may think by looking at these pictures, that there were no "gentlemen" in attendance at the family reunion.
But there were, they were just busy doing other things, while we focused on puzzles. 🙂
(Here are a few pictures of the "guys busy doing other things"). 🙂
---
Disclosure: As an Amazon Associate, I earn from qualifying purchases (at no additional cost to my readers).
---
I knew I needed a puzzle for our mini-game night!
It wasn't long before I knew I "needed" a puzzle for our get-together. I found this one and thought it was so cute! Who could possibly resist dogs taking selfies? haha!
---
I chose one that wasn't too big (550 pieces) and figured it would be fun to just have sitting out on the table in case someone wanted to start it.
Well, someone started it alright… and it wasn't one of the Funk sisters. It was my son, Tyler! He saw it sitting on the table and asked, "Is this only for you, Aunt Kimberly and Aunt Julie?"
I said, "No, go ahead and get it started!" So he did. By the time Julie and Kimberly arrived, the corners and the frame of the puzzle were all set and the puzzle was ready to be built!
We never made it to selecting a game…
The dinner dishes weren't even finished before the puzzle action began. (I love that!).
Three to three and a half hours later our masterpiece was complete with a little extra help from Tyler who popped in and out of the puzzle play. He also helped us with the final pieces when the Funk sisters had tired eyes, necks, and brains.
I really enjoyed the evening and the reminder that puzzles bring people together. Chit chat, bonding, strategy, and no technology? Great evening!
I told Kimberly we need to just plan a "Puzzle Playdate" next time we get together.
I can't wait to have more puzzles in the house! (Here's my plan)
First up, more selfies of course!
These faces are fun, irresistible and very affordable. The selfie series by Ceaco is available through Amazon and many brick and mortar stores. Local Michaels stores carry a small selection as well (you may be able to use a coupon there).
Most of these 550 piece puzzles are 24″ x 18″ and come with a bonus poster as well.
Here are my top 3:
---
---
---
Next, I'll be checking out Springbok: America's Favorite Jigsaw Puzzle
Springbok has been in business since 1963 and is known as "America's Favorite Jigsaw Puzzle."
Not only are they "the oldest and most respected brand name of puzzles on the market today", but fun facts: they are 18% thicker than any other puzzle on the market, and moreover, they are made with 100% recycled material and only with vegetable or soy-based inks. (Source: Springbok.com).
Here are a few of my favorites!
Can you tell I like color and nostalgia?
---
---
---
Then, it will be on to beautiful Ocean Themed Puzzles!
I just love these! Not only are they beautiful, but all of the colors and details would make for a great challenge!
---
---
There are so many options out there!
But I didn't expect to find the next category…
---
If I could add a big HEART here, I would. (Please just envision it).
I had no idea there was a category of puzzles for Alzheimer's and Dementia patients. This touches my heart as someone who has had loved ones and friends who have been (or currently are) affected in that area. What a blessing!
These "adult" style puzzles were created with a small number of pieces so assembly is easily achievable. What a wonderful idea.
From left to right shown below:
Other companies are creating them as well! Click "here" to view the complete selection on Amazon.
---
---
Signing Off Happy
I think choosing a puzzle is much like selecting a book to read. We know what we like, we search through a few things, and then BOOM!, there it is, the perfect one.
And the search is FUN. 🙂 
I hope you will consider a "Puzzle Playdate" with your family soon! You will never regret the time you spend together. (I can't wait to do it again). 
Signing off happy,
Kim
PS: Thank you for the idea, Alisa 🙂 
Are you a puzzle fanatic? Tell me about it in the comment selection below!